ENGLISH
We welcome our new members

News from our members in 2017

What we did in 2017

New books published
1. We welcome our new members…
…the HERSTORYMUSEUM in Madrid, Spain
…the initiative for the Musée de la Femme in Abidjan, Ivory Coast
…the initiative Women of Kazachstan in Amlaty, Kazachstan
…the initiative for a Women's Museum in Victoria, Canada
…the organization Archives of Women Artists, Research & Exhibitions (AWARE) in Paris, France
…the association Hebammen für Deutschland (Midwifes for Germany) in Cologne, Germany
…the association Erzählcafé Aktion (Narrative Café Campaign) in Cologne, Germany
We are glad to have you with us!
We are an open network are are always happy to connect with new people, museums, and organizations in order to exchange, collaborate, and learn from each other. If you would like to become member in IAWM or suggest a friend, please visit us here.
2. News from our members in 2017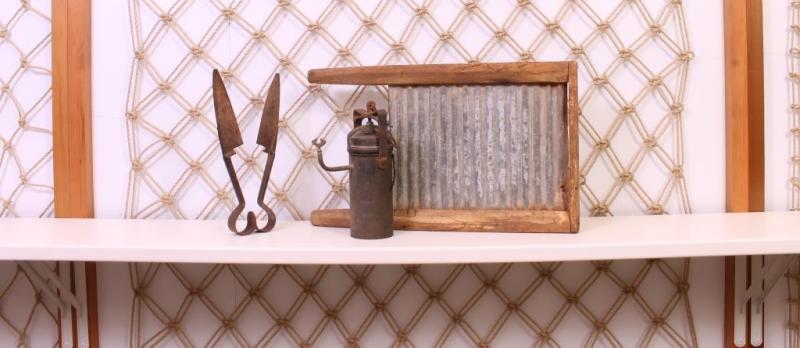 National Pioneer Women's Hall of Fame, Alice Springs, Australia
One of the major projects in 2017 was to complete the exhibition on women and work, called What's Work Worth? The first stage of this exhibition ambitiously explored how women's working worlds have changed and how museums represent this; what museums and the objects they collect tell us about women and work; and whether objects have a gender or in fact help to construct gender. In 2017, the second stage added audio and audio-visual components and updated the exhibition catalogue. The National Pioneer Women's Hall of Fame holds the HerStory Archive, a comprehensive collection of stories and photographs of pioneering women in the traditional sense or those who have been first in their field. In 2017, we received government grant funding to update and expand the information. The community engagement subcommittee has developed two new initiatives to launch in 2018.  The first is an artist-in-residence program, and the second is a "Kids Takeover Day" where we will work with a local school to facilitate their running of our museum for a day.
Frauenmuseum Bonn, Germany
In 2015 the city council of Bonn decided to sell the buildung of the Women's Museum Bonn. So the director Marianne Pitzen started a non-profit foundation to collect funds and buy the buuilding. The foundation has not yet all the money, but enough to purchase the house in the summer 2018. This does not solve all of the problems of the museum, but it is an important step to save the future of the Women's Museum in Bonn.
Women's Museum Meran, Italy
One of the Highlights in 2017 was the opening of the temporary exhibition about Saint Kummernus. The history of the female saint with the beard on the cross is often misunderstood or unknown even though there are still more than two dozen representations of Saint Kummernus in the region of the Women's Museum Meran alone. In 2018 the Women's Museum Meran is celebrating its 30th anniversary with numerous events and temporary exhibitions.
GenderMuseum – Museum for Dialogue, Ukraine
More than 1000 people from Kharkiv, other cities of Ukraine, the USA, Canada, Poland, Germany, China, Turkey, Austria, and France visited the Museum in 2017. A notable event happened in the museum's life at the end of 2017. "Centre of Gender Culture as a Platform for empowerment of women and youth" Project was funded by the European Union. Under this Project the transfer of the Museum to a stationary facility and its development as a modern centre of informal gender education is planned. The opening of the Museum in a new format will take place in the first half of 2018. A new exhibition "Through the Glass Ceiling" is planned for the time of opening.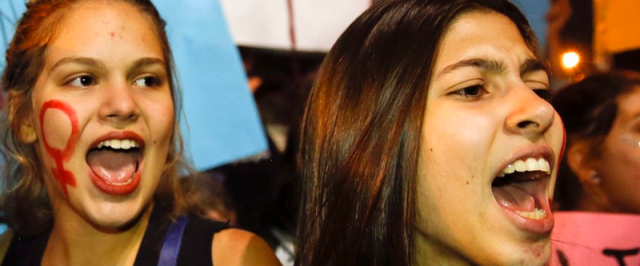 Global Fund for Women, USA
For Global Fund for Women 2017 has been a year marked by new forms of resistance and resilience. When the Global Gag Rule came in effect, Global Fund for Women's grantee partners have been monitoring the policy's impact on critical services in their communities. And they have been advocating for more funding for sexual and reproductive health and rights to fill the gap left by the Global Gag Rule. In Chile, the resilient women's movement advanced a historic new abortion law when the Constitutional Tribunal voted to ease the country's total ban, passing legislation that legalizes abortion under three cases. In the wake of the deadly earthquakes in Mexico, women's leadership and resilience was on full display as Mexico's women's fund, Semillas, immediately began developing a reconstruction and rebuilding campaign. There are countless examples of how women have been resisting, speaking out, and taking up more space over the past year—in countries around the world and in the U.S.
Girl Museum, USA
In 2017, Girl Museum welcomed almost 100,000 visitors and created 4 original exhibitions. These included Breathing Lessons, an exploration of black girlhood in the works of artist darlene anita scott, as well as the hugely popular 52 Objects in the History of Girlhood. Girl Museum is very proud to have partnered with the Global Fund for Women, British Schools Museum, and fellow IAWM member Women's Museum Meran, who each provided an object and its story for the exhibition. Girl Museum also recently announced the promotion of 5 interns to Senior Staff positions, greatly expanding the team as they approach the 10th anniversary in 2019.
Initiative for a women's museum in Cote d'Ivoire
The idea to set up the virtual Women's Museum in Cote d'Ivoire began in February 2017, after meeting with Lydie Olga, Women's Museum of Quebec founder. The mission of the Women's Museum of Cote d'Ivoire is to promote the influence of the women and icons of women who have marked the History of the Ivory Coast and offer a platform for cultural, social and economic exchange. The museum is a space of sensiblisation, appropriation and accompaniment for the women of Côte d'Ivoire. The museum promotes the status of women by empowering women through history, culture, art, education and training.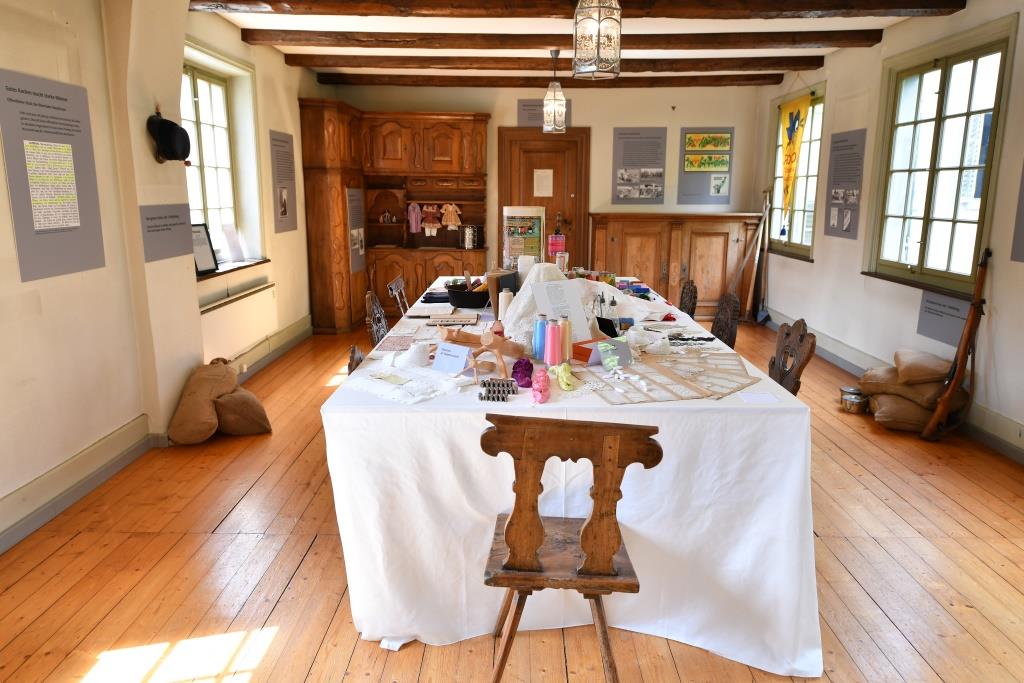 The initiative women and museum Switzerland
The initiative women and museum Switzerland had the possibility to show in the museum Prestegg at Altstätten an exhibition about the history of women working with embroidery in the 20th century. It is a story about women who worked together with their husbands and children in little factories. One part of the show tells how they managed the problems caused by the First World War. A lot of them mastered the very difficult situation with work, courage and engagement.
inVISIBLEwomen
inVISIBLEwomen has been running for one year and attitudes to civic statues are changing. And not before time, given that the 85% of civic statues that are of men and arguably form the UK's oldest subliminal ad-campaign for the patriarchy. In 2017 new statues to women have been erected around the United Kingdom, honoring both historical and present day figures, beginning to rebalance who we are "looking up to" in our city squares and public places. Statues were erected of aviator Amy Johnson, in Herne Bay and Hull, of Cylla Black who funded a memorial in Liverpool, of the singer Gracie Fields who was honored in Rochdale, and of the pioneering nurse in the Crimea Mary Seacole outside St Thomas Hospital in London. "When successful women are not visible in our world, there is no precedent for female potential" Mr.Robertson President,CEO BBD Worldwide.
Narrative Café in Cologne, Germany
The Narrative Café Campaign is an open participatory project and works as a solution-oriented protest for a better birth culture. Narrative cafés 'The Start to Life' connect generations and cultures – Supported by the initiative, everyone can become active and organize a narrative café for adults, teenagers (JUNIOR) or for exchange with escaped women (Welcome). The initiative is working on a non-profit basis and would like to provide the format of narrative cafés 'The Start to Life' for all, who want to participate actively in the process of change in birth culture. At every coffeetable and through the documentation on the website, the experiences of women during pregnancy, giving birth and the time afterwards is made available for politics and parents. In the past, grandmothers and mothers used to pass on their knowledge to the next generation – it is the goal to revitalize this empowering tradition for today.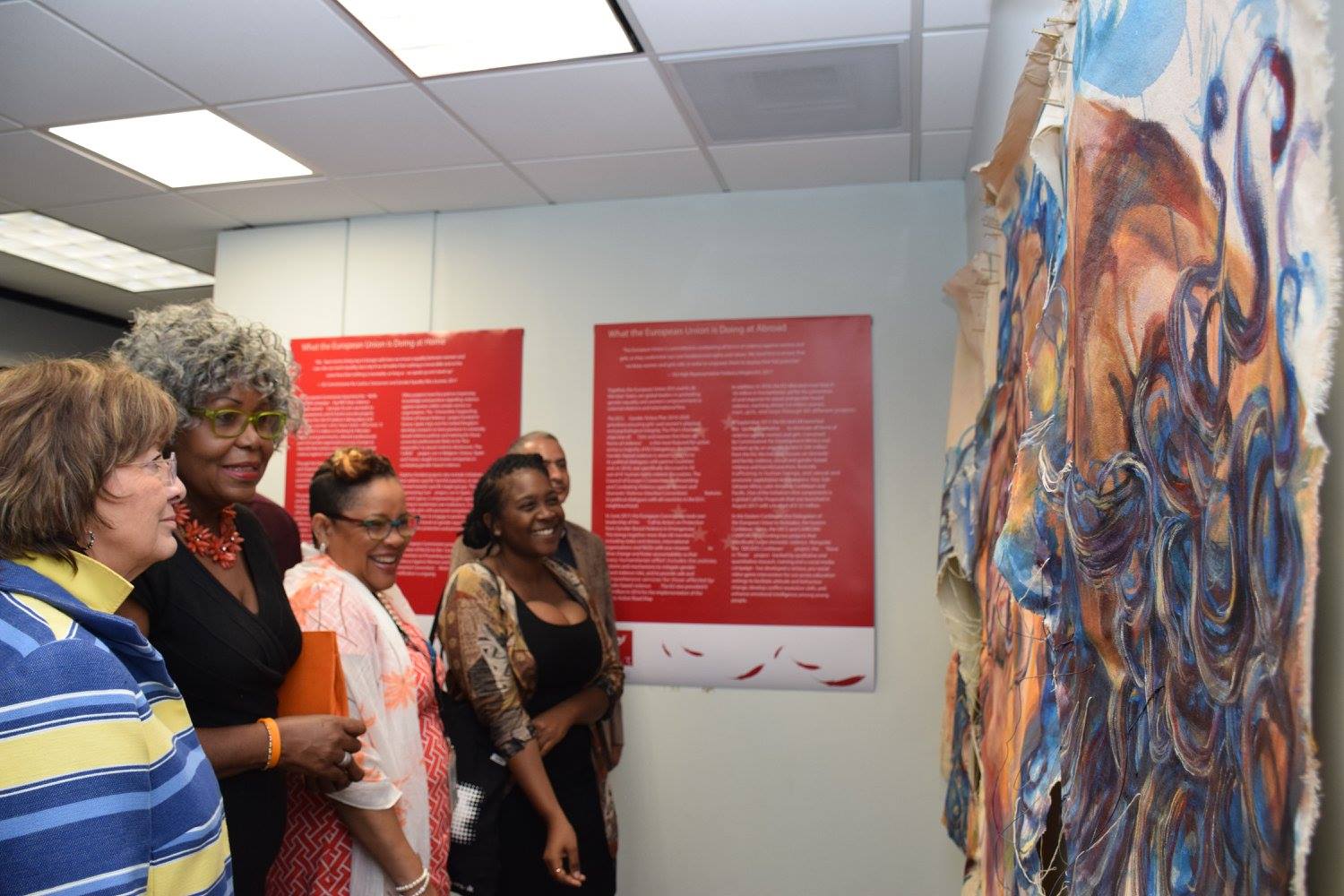 Interarts, Barcelona, Spain
SouthMed WiA is a project, co-funded by the European Union, aiming to support gender equality and to address the under-representation of women in the audiovisual sector, both on screen and behind the camera, in seven countries of the Southern Mediterranean (Algeria, Egypt, Jordan, Lebanon, Morocco, Palestine and Tunisia).
SouthMed WiA will implement several activities – collection of data, advocacy, networking and capacity-building events and exchange visits – over almost three years (2017 – 2019). It has also launched two calls for proposals to fund projects seeking to strengthen the capacities of female professionals in the audiovisual sector and to enhance gender equality in and through the audiovisual sector in the Southern Mediterranean region. Through the 1st call, SouthMed WiA has already awarded 4 subgrants. The 2nd call for proposals is currently open, with deadline on 23 February, 2018.
3. What we did in 2017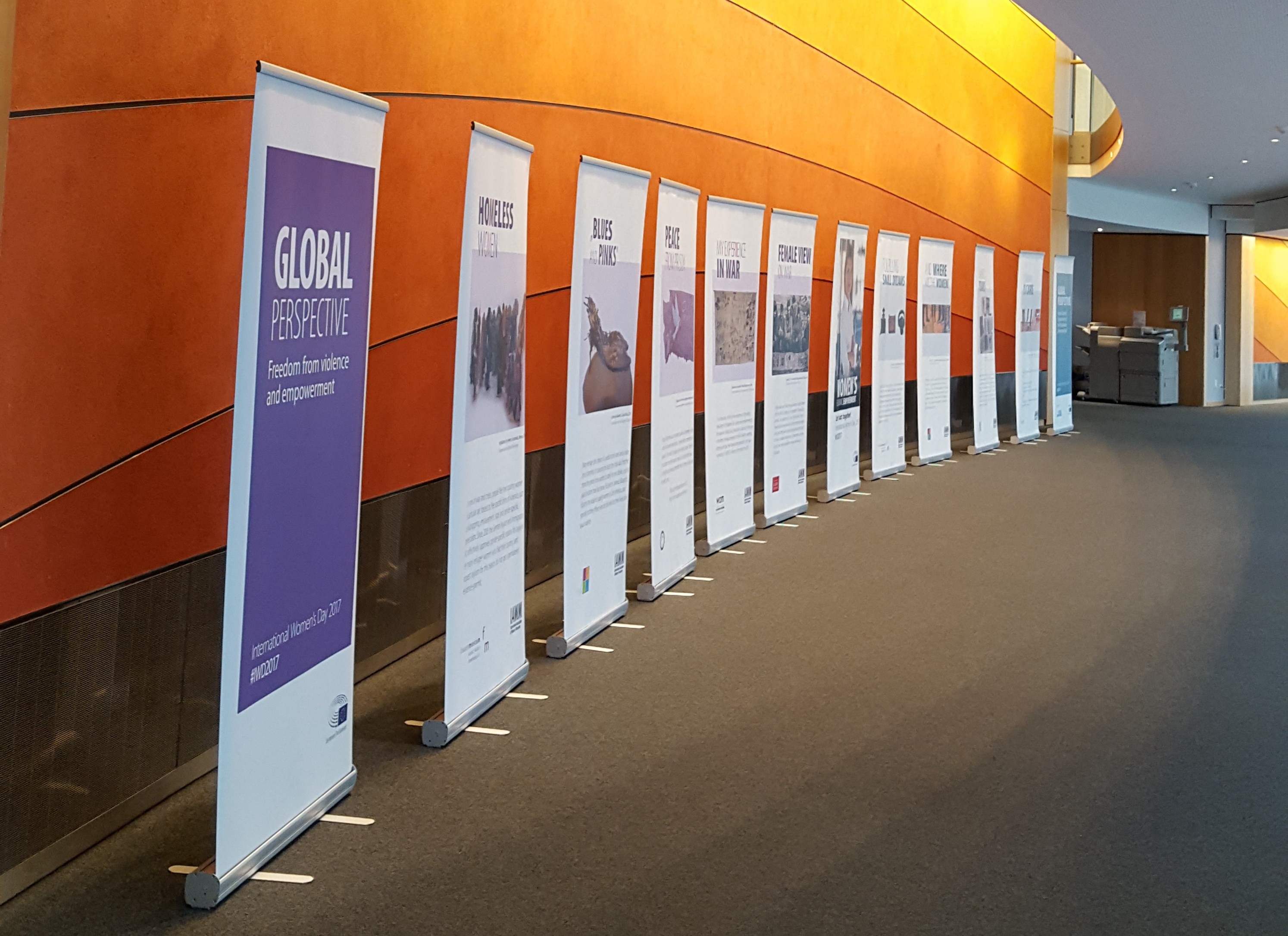 IAWM exhibition in Brussels on 8 and 9 March 2017
The European Parliament's Committee on Women's Rights and Gender Equality organized a global forum for gender equality leaders from the European Union Members States and beyond. IAWM has been invited to embed this two-day-event culturally. Images of artifacts and artworks emphasized the themes of the workshops: women and technology, violence against women, work-life-balance, gender-sensitivity in different countries, and the attainment of UN development goals. 12 members of IAWM from 11 countries in America, Africa, Asia and Europe took part. From 20th to 24th March part of the exhibition travelled to New York. It was installed at the European Parliament side event of the 61st UN Commission on the Status of Women.
Italian Women's Museums conference in Borgo from 16 to 18 March 2017
The conference was organized by the women's museum Borgo and the association "La Casa di Alice" in collaboration with IAWM, the women's museum Merano, and "Se non ora quando – Es ist Zeit Alto Adige/Südtirol". 22 experts with various backgrounds, from museum professionals to experts from the gender and female world, delivered insightful talks about equality and women's museums. Representatives from all of the Italian women's museums and initiatives were present, except the one from Piemont who could not come for personal reasons. Also the neighbors from Switzerland, Germany, and Austria came to the conference.
International Museum Day 2017
Women's museums from all over the world took part in our social media campaign for International Museum Day 2017. Between 18th and 21st May they posted objects from their collection and told stories representing the theme "Museums and contested histories: Saying the unspeakable in museums".
Every day women's museums make important women's histories visilbe by telling untold stories. They take an active role in peacefully addressing traumatic histories through mediation, an explore ways to understand the incomprehensible aspects of humanity's contested histories. We would like to thank all of the participants for sharing their objects!
'Member of the week' campaign
Each Women's Museum has its own story, background, battles, achievements, and people who are passionate about it. Therefore in 2017 we decided to invite our members to present themselves in our blog and social media. Until now 17 museums and initiatives have presented themselves, you can find them here.
Feminist Art Global History (2000-2015)
Claudia Mandel Katz, founder of the Women's Museum in Costa Rica, started a project about contemporary feminist art in 2017.Within this project she will carry out a study of feminist art from 2000 to 2015 that allows to put in dialogue the visual practices produced in diverse cultural contexts. Through her contacts with women's museums all around the world she is working with artists from different cultural backgrounds. We wish Claudia good success for her ongoing project and are looking forward to the outcome that will be a book.
Conference about Gender & Public History
In November 2017 the university of Florence organized together with other organizations this conference about Gender & Public History. The coordinator of IAWM took part in the conference delivering a speech about IAWM. Many museum professionals and university employees were present at the conference and showed themselves interested about IAWM.
4. New books published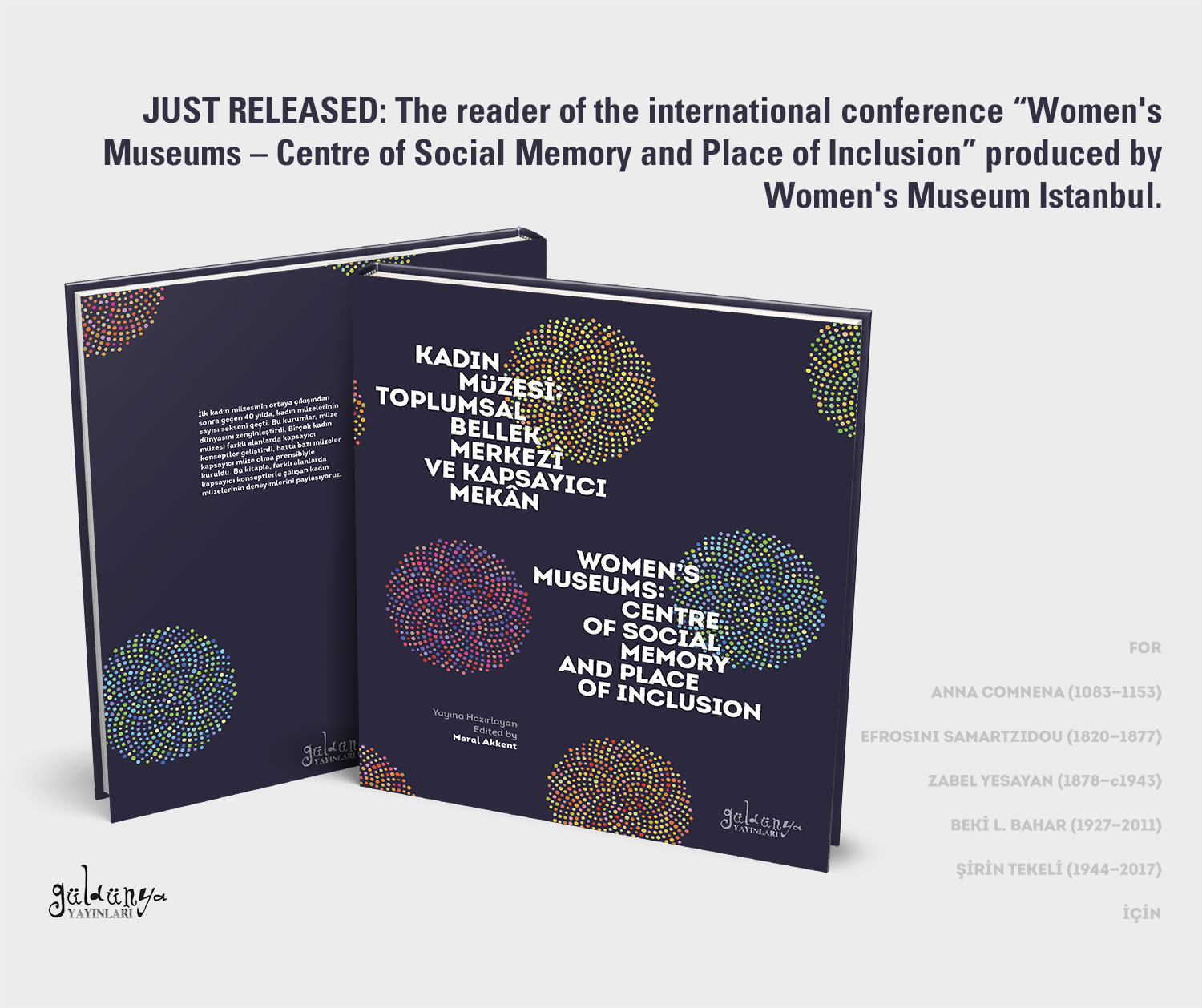 WOMEN'S MUSEUMS: CENTRE OF SOCIAL MEMORY AND PLACE OF INCLUSION, edited by Meral Akkent, Güldünya Yayınları, Istanbul 2017, 236 p., ISBN 978-605-83000-3-3
This book is the documentation of the conference with the same name that took place in Istanbul in October 2016. It presents experiences of women's museums with inclusive practices. Ten women's museums from nine countries show us how they deal with 'forgetting', 'remembering' and 'diversity'.
The book can be requested here: istanbul.kadin.muzesi.info@gmail.com
Costs: 20.- EURO shipping included.
After the payment is made to the following account, the book will be sent to you:
Istanbul Kadin Kültür Vakfi (Women´s Culture Foundation Istanbul)
FINANS BANK ISTANBUL TURKEY
IBAN:  TR49 0011 1000 0000 0036 3325 28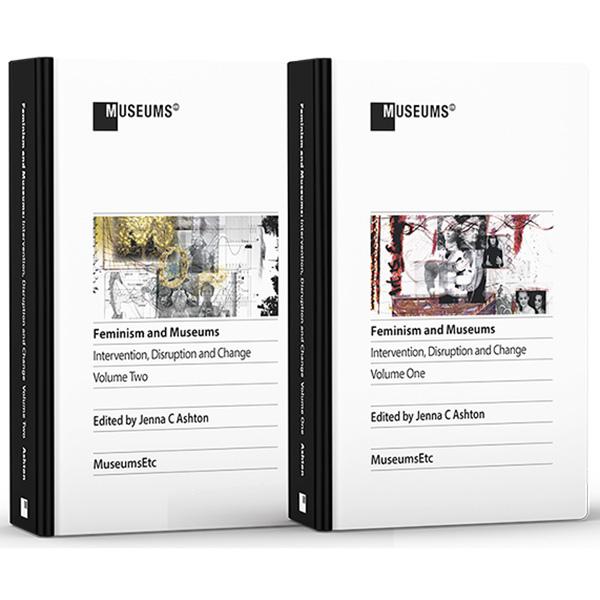 FEMINISM AND MUSEUMS: INTERVENTION, DISRUPTION, AND CHANGE, edited by Jenna C. Ashton, Edinburgh 2017, ISBN 978-1-910144-97-8
The two volumes include not only an article called "Women's Museums: Hubs for Feminism" written by our coordinator Astrid Schönweger, but many insightful chapters of our member museums.
"In two volumes (each 600+ pages), Feminism and Museums explores how museums are responding to these wider socio-political challenges, in which they too play a part. In an unprecedented range, depth and variety of case studies and analyses these volumes present feminist actions, interventions and disruptions which are impacting the processes of collecting, learning, interpretation and engagement in today's museums, galleries and heritage organisations."
https://www.museumsetc.com/products/feminism-and-museums
We wish you all the best for this International Women's Day!